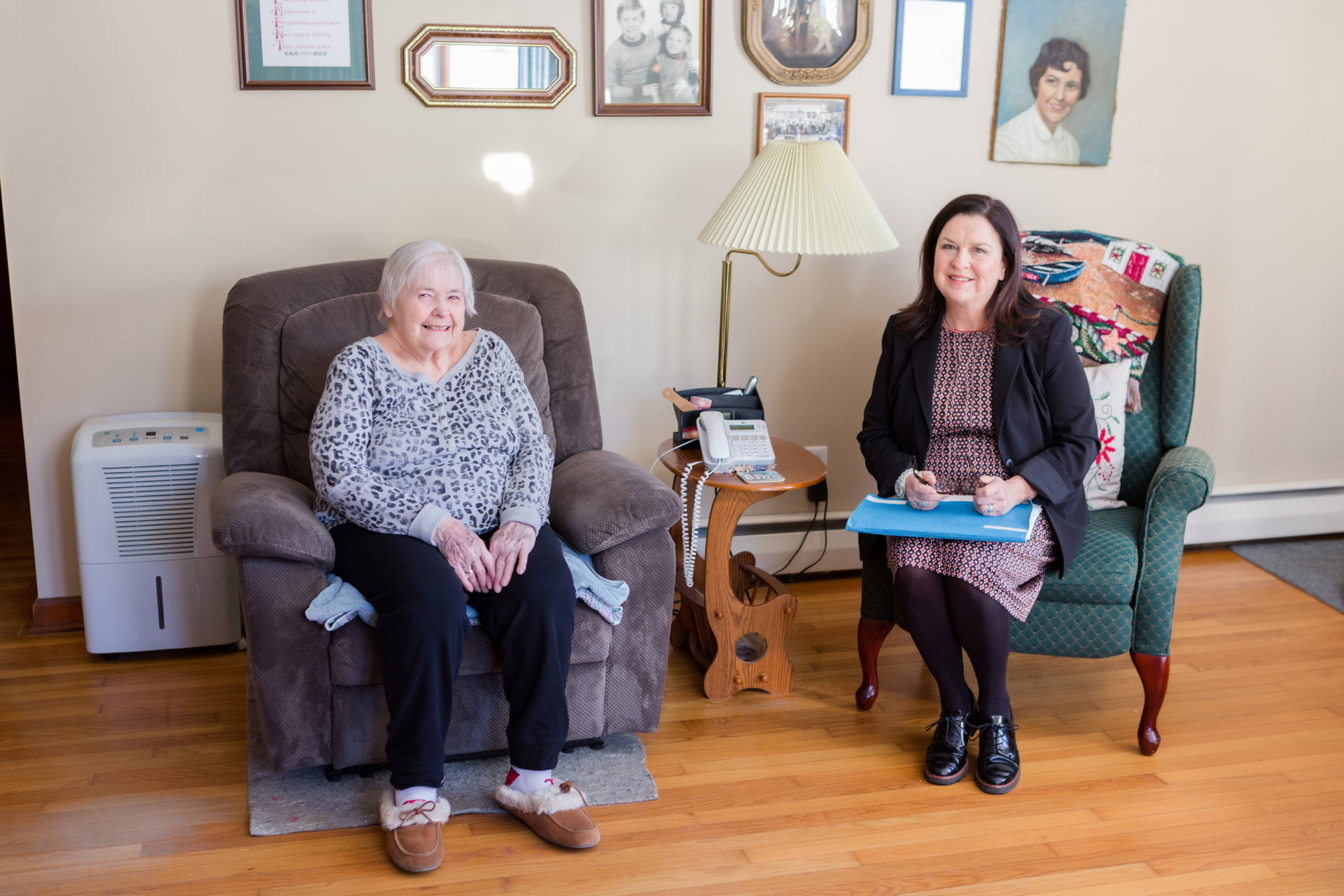 Staying Home
Being elderly or medically frail doesn't necessarily mean you have to move into a nursing home. Or, be without choices. Many people are surprised to learn that there is a state assistance program called Community Medicaid focused on helping people remain in their homes or assisted living. Community Medicaid has a whole set of different eligibility requirements than Nursing Home Medicaid that are less stringent and easier to qualify for. We can educate clients on the care programs available including medical care, adult day care coverage, roundtrip transportation to medical appointments, home care aides, short-term rehabilitative care, and more.
Contact Us
We Know the Eligibility Rules
We'll work hard to get you the care you need where you want it for as long as it's financially possible and guide you throughout the process.
Stretching Your Care Dollars

We'll help you get more hours of care at home and other valuable benefits.

Recognized Authority in Community Medicaid

Community Medicaid is hyper-localized with different programs county to county and a dizzying array of income and care thresholds for each. Very few people really understand what it has to offer. We do!

Don't Worry About Confusing Applications

We'll prepare, submit, track and follow up on your application until approved.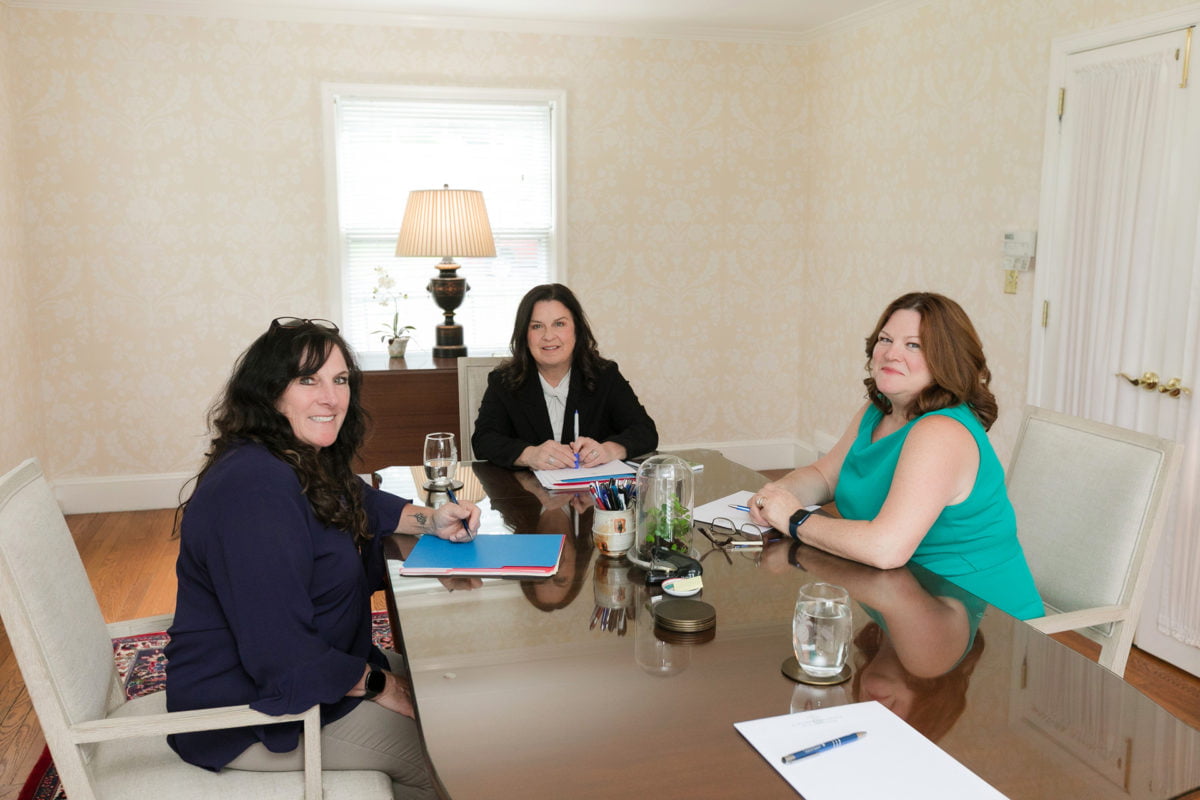 Medicaid - Knowing the Rules is Everything!
Many people are unaware that there are two kinds of Medicaid (Medicaid is broadly called MassHealth in Massachusetts) for people 65 and older who need care. The one most people are familiar with is Nursing Home Medicaid which is for seniors who indefinitely require long-term skilled nursing care and help with activities of daily living—referred to as custodial care—and take up residency in a nursing home.
For those who can be cared for outside of a nursing home, there's Community Medicaid which provides assistance with care costs in a private residence. Community MassHealth can also provide a benefit for those in assisted living. Community Medicaid has a completely different set of eligibility rules than Nursing Home Medicaid.
Just because an individual is in a nursing home on Medicaid doesn't mean they can't return home and apply for Community Medicaid. As I often tell clients, your loved one might need a nursing home right now but that doesn't mean they are locked into that decision forever.
In fact, seniors move around a lot more than you might imagine. Some will leave a nursing home and return to a private residence or assisted living or move in with a child, sibling or good friend. Home care aides will be brought in. Or, some people will attend supportive day programs to fill in care gaps.
Circumstances change. Finances change. As financial resources are depleted, eligibility criteria may be met for a host of public assistance programs that help pay for at-home services.
Below is a short video that explains more about Community Medicaid.
With Paula's Help We Moved My Mother Home Against All Odds!!!
"My mother had a fall and suffered a spinal cord injury. She was in a local nursing home, was paralyzed and needed significant care. Before we met with Paula we had no idea where to begin and we were stressed out, overwhelmed and we all felt helpless. We didn't think we had any choices beyond nursing home for my mother. My parents did not want to be apart and they were both very sad. Even though my mother needed total care, Teri the registered nurse from Almgren Law, met with the nursing home staff and began to put together a safe plan for my mother's discharge home. Paula put together an estate plan for my parents and applied for community based MassHealth for my mother which helped with the significant cost of her care. My parents were so happy to be together at home and they both cherished their time together. From her wheelchair my mother was even able to critique the way we decorated the Christmas treel My mother recently passed away but the precious time we had at home together as a family would not have been possible without the support and extensive knowledge of the entire staff at Almgren Law. Their assistance was truly Priceless!"—Phyllis
Read More Testimonials
Convinced of Our Expertise?
Let's Work Together
We work as a single united team and give our clients the highest quality advice possible.
Contact Us Today