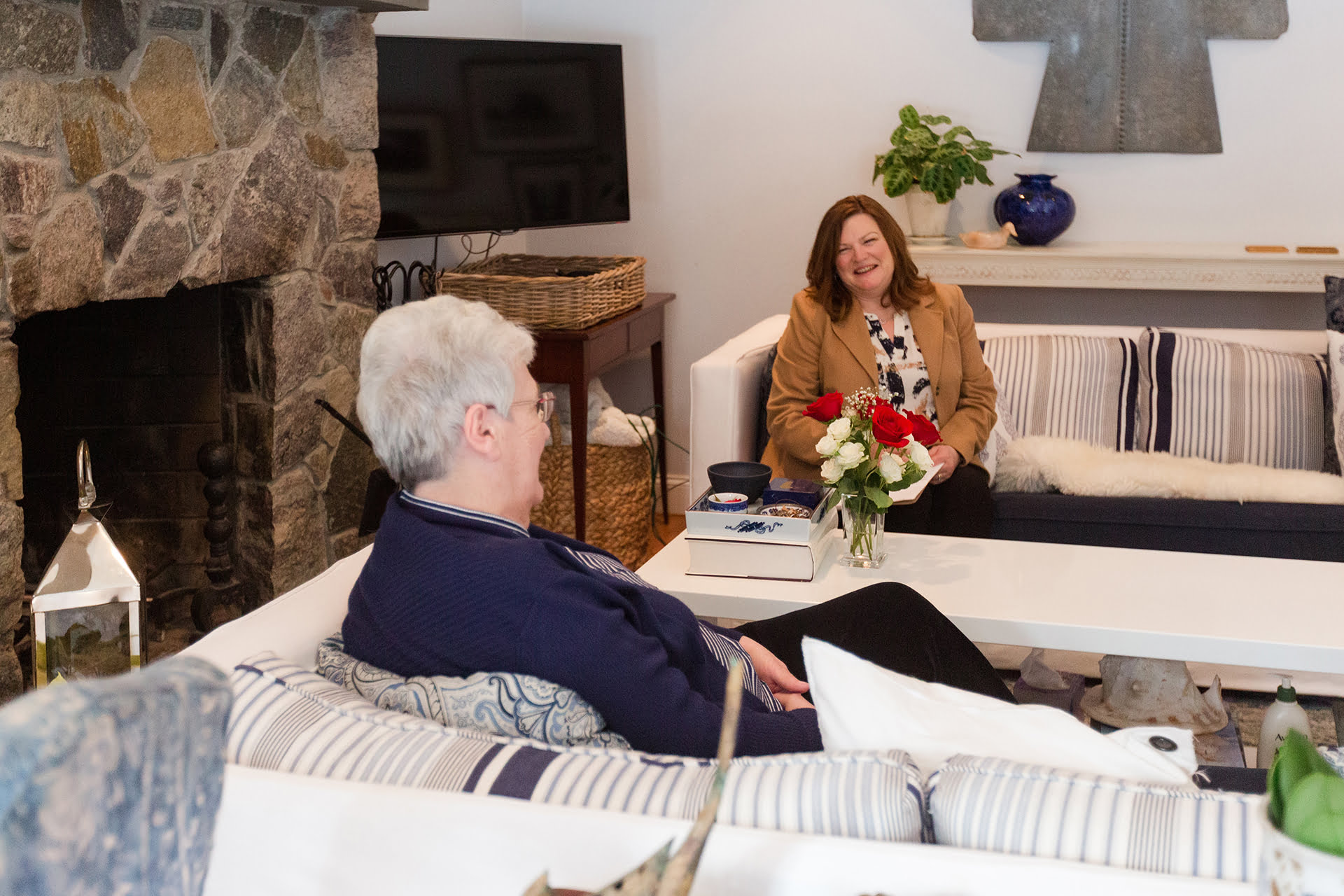 Lightening the Load
Established in 2011, our Life Care Program for those who need care combines real-time care assessment, coaching and advocacy with life care planning and estate planning. We help coordinate all aspects of care―assess living arrangements and care needs to see what improvements can be made, address immediate and long-term needs, find appropriate care and the resources to pay for it, and arrange for other providers when needed. Life Care reduces stress for family caregivers and members (especially those who live a distance away), enhances a senior's quality of life and often postpones or eliminates the need for a nursing home.
Contact Us
Rooted In Reality
With Life Care, as care needs change, as they often do with people needing care, we pivot and adjust the plan.
One Simple All-Inclusive Flat Fee

Life Care provides maximum flexibility with an annual flat fee based on individual factors and renewable annually.

What A Team!

Know any law firms with a RN on board? We're one of only a handful of firms in Massachusetts with health professionals working alongside attorneys and public and veterans benefit coordinators to help look out for a senior's best interests.

We Identify―And Solve―Care Concerns

We'll assess care needs, review medical issues, offer referrals, attend care plan meetings, and even assist with the selection of caregivers.
Subscribe to Our YouTube Channel
In-the-trenches info from our elder law, estate planning and life care experts.
An Invaluable Resource
"For the past ten years, Almgren Law Group has guided my sisters and me through the maze of laws, regulations, and rules that affected the care of our elderly parents, and ultimately the disposition of their estate. Without Paula and her compassionate staff, we would have been lost, and likely would have unnecessarily forfeited much of the property and savings our parents worked so hard to secure.
But this is just part of the story . . .
Almgren Law Group provided so much more than legal and financial advice; when our father was hospitalized, the RN affiliated with Almgren Law advocated with the hospital staff on our behalf. Paula and her team knew whom to call, when to seek help, and from what resource—invaluable information that was always a phone call away. Our parents' last years were enhanced through Paula and her team. When they passed on, there was always a phone call, a card, a comment on the obituary about their lives having been so well lived. We highly recommend Almgren Law Group. They are an invaluable resource, and our family is ever grateful." —Marie
Read More Testimonials
Convinced of Our Expertise?
Let's Work Together
We work as a single united team and give our clients the highest quality advice possible.
Contact Us Today